It's a trope you tend to read a lot on music blogs, but there's no doubt that 2017 has been an absolutely massive year for music. If you've recently picked yourself up a new turntable and are looking for some fresh beats, 2017 provided a lot to choose from. From the vivid story telling of Kendrick Lamar to the return of New Zealand's prodigal daughter Lorde, here's our picks across genres for the top ten albums of 2017.
10. Flying Microtonal Banana – King Gizzard and the Lizard Wizard
The first of the Melbourne psych-rock outfit's proposed five albums for the year (so far they've delivered four), Flying Microtonal Banana saw King Gizzard and the Lizard Wizard look beyond the limitations of traditional musical scales, composing the record on modified instruments and exploring the concept of microtones. It's a bit of a chaotic record, but you simply can't deny the brilliance of the groups instrumental prowess on album highlights 'Open Water' and 'Nuclear Fusion.'
9. The Ooz – King Krule
After being dubbed the voice of his generation at the tender age of 19, King Krule sounds a little bit more grown up and world weary on sophomore offering The Ooz, blending bleakly poetic lyrics with jarring jazz instrumentation and grimy guitars to create a dark opus that gets better with each listen.
8. Harmony of Difference – Kamasi Washington
As one of the finest jazz musicians of the modern age, Harmony Of Difference sees saxophonist Kamasi Washington flex his chops across six tracks, each containing similar melodic phrasings and motifs played in a totally different style. And, to be fair, there's nothing more breathtaking than the twelve minute album closer 'Truth' – it's undoubtedly a future classic.
7. I See You – The xx
Abandoning the sleepy textures of their first two offerings, The xx embrace upbeat dance beats while still maintaining the lyrical intimacy that saw them become famous on their third LP. The lush synths and garage-inspired drum breaks across I See You further highlights the incredible musicianship of producer Jamie xx, reaffirming his status as one of the best sonic architects of the decade.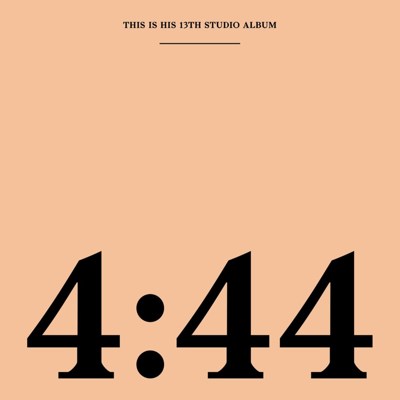 6. 4:44 – Jay-Z
Released amidst rampant accusations of infidelity against Beyonce, 4:44 sees Jay-Z return to his finest form in years. Solely produced by No I.D., Hov's 13th record sees the superstar MC at his most intimate and introspective on the albums title track, while the socio-political commentary of 'The Story of OJ' and 'Moonlight' act as some of his most important songs to date.
5. Big Fish Theory – Vince Staples
Fusing bass heavy club beats with Vince's slippery vocal flows and charismatic persona, Big Fish Theory is a bona fide party starter. With an impressive guest list featuring the likes of Flume, ASAP Rocky and Damon Albarn, the banging urgency of tracks like 'Crabs in a Bucket' and 'Yeah Right' pose Vince Staples as one of the hottest contenders for a new generation of hip-hop – socially conscious, yet still ready to get down and party.
4. CTRL – SZA
It's incredibly fair to compare SZA's debut record CTRL to the likes of Frank Ocean's own debut channel ORANGE – a thematic, genre hopping collection of beautifully revealing R&B gems. 'Drew Barrymore' and 'Love Galore' showcase SZA's incredible vocal ability and intimate, self-aware lyricism, while the Mark Ronson and Tame Impala produced 'Normal Girl' results in one of the smoothest grooves of the year.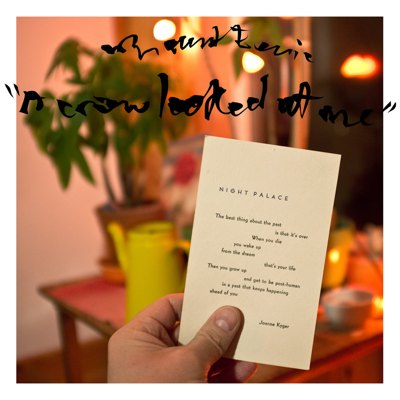 3. A Crow Looked At Me – Mount Eerie
There's probably never been an album drenched in so much loss and heartbreak than Mount Eerie's A Crow Looked At Me. Recorded in the aftermath of his wife's death, Phil Elverum's sparse instrumentals and grief stricken lyrics confront the listener with a concept dreaded by the world – forever losing the one you love. It's an incredibly difficult record to listen to, but ultimately, it's intriguingly brilliant.
2. Melodrama – Lorde
While many were skeptical of Lorde's ability to top the indie-pop smarts of her debut Pure Heroine, the New Zealand wunderkind stepped to the occasion and blew expectations out of the water on Melodrama. Created as a concept album depicting the turbulence of a teenage house party, Lorde's vividly illustrious lyrics and persona elevates Melodrama beyond the restrictions of a typical pop album in a way few prior to her have managed to achieve.
1. DAMN – Kendrick Lamar
Kendrick Lamar was already a rap legend prior to releasing DAMN. – DAMN. simply acts as a reminder to everyone that there's no one else that can rival him. Early highlight 'DNA' has one of the filthiest beat switches of the year courtesy of super producer Mike WiLL Made It, while 'FEAR' sees Kendrick work out his slippery word play and rhythmic flow. And, of course, there's simply no comparison to the lucid story telling of album closer 'DUCKWORTH' – Lamar is simply in a league of his own.
There you have it, our best picks for 2017. Do yourself a favour and check them out!